Burger
In the last three weeks I've been to Misty's, NSHRI, Huxtaburger, Andrews & Grill'd, I love a good burger, but I make an even meaner one.
A Hot Burger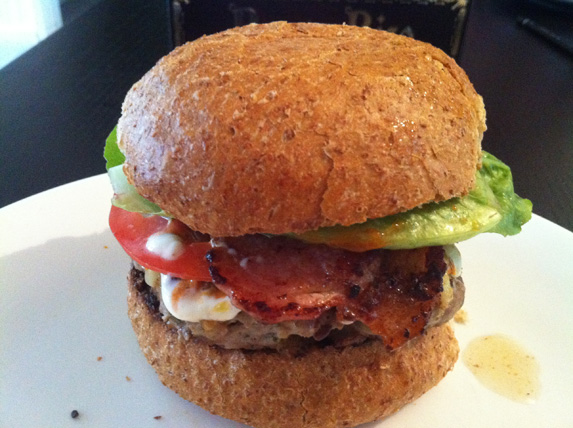 Ingredients
Patties
Beef Mince
Onion
Ga
Rosemary & Thyme
Breadcrumbs
Worcestershire
Tabasco
Salt & Pepper
Toppings
Toasted buns
Lettuce
Tomato
Tasty cheese
Bacon
Baxters Tomato Relish
Mayonnaise
Beaver Brand Jalapeno mustard
The Jalapeno mustard / mayo / tomato relish makes this one Tasty Burger.
And, it works out to about $2.50 per burger.